Online Fire Training




World Wide



Our online Fire Training program has been delivering online Wildland Fire related courses for the past fifteen years to thousands of satisfied customers from around the world.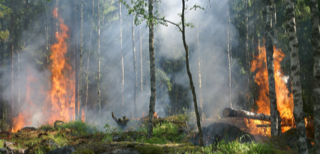 SPECIAL NOTICE
To our VALUED RETURNING CUSTOMERS, you will see our SAME online courses have been "moved" over to, this,  our original website.  (as you can see re our Logo / image, above)

(we are the same company, same people)

Simply click on "ONLINE COURSES" below and make your course choices and purchases.   
Please do not hesitate to contact us if you have any questions.
(see contact info on right)

Thank you,
Sincerely
Doug Richardson
Owner/Course Administrator/ Training Consultant
---
Some of our courses are Fast-Track - see example below;
(Click on Fast-Track or Online Course Box above)
Reg Price - $26 - 5% = $24.70
great for those who have repeatedly taken the S-100A (Annual Safety Refresher Course)
Company employees or Individuals

Fast-Track

to Exam
---
DO NOT COPY - ALL contents - Copyright Protected
DRAM Ventures Inc. / www.firesafetraining.com
Note:  Our online S100A & S-185 courses are fully approved and accepted by the B.C. Government - (Wildfire Services Branch)  and WorkSafe B.C.   See our S-100A and S-185 Bundle packages for some $$ savings. (Yellow Box above)
---
It seems our weather patterns, world-wide, are becoming more extreme in all spectrums.  (e.g. fire, floods, earthquakes, wind storms, snow storms, extreme wind events, etc.) More knowledge and subsequent skill sets are required by all personnel who are actively involved in attempting to mitigate and deal with these issues.  COVID-19 has not made these situations any easier! 
All the emergency management responders require a great deal of specific training.  Much is "hands-on" and requires an in person instructor followed by field exercises. 
However - much of the required training may be adapted quite well to ONLINE TRAINING. 
We take pride in providing some excellent online courses in this sector.  Our courses are thorough and not water-down like many that seem to be "out there".  We know that all emergency personnel often put themselves at high risk when attending an emergency event.  We aim to assist and respect those people by providing - what we believe to be courses with high value, important, need-to-know information. 
We salute you and thank you for all your ongoing efforts to help make our "world" a safer place.
DO NOT COPY - ALL contents - Copyright Protected
DRAM Ventures Inc. / www.firesafetraining.com
DO NOT COPY - ALL contents - Copyright Protected
DRAM Ventures Inc. / www.firesafetraining.com
DO NOT COPY - ALL contents - Copyright Protected
DRAM Ventures Inc. / www.firesafetraining.com