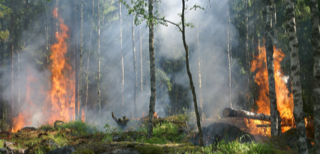 Our online Fire Training program has been delivering online Wildland Fire related courses for the past sixteen years to thousands of satisfied customers from around the world. 

All Prices in Canadian Dollars
---
To our VALUED CUSTOMERS
Option "A" or Option "B"
_____________________________________

"A"    Formal Account   (most popular)
(Login / Username / Password   Account)

We can better customize for Corporate & Groups

contact us for details - see right column

great for individuals or companies wanting detailed progress

we will invoice


we save you time and enroll your "students"



we create custom GROUPS for you

we can customize courses to suit your company

more bundle packages for greater saving
            S-100A & WHMIS
             S-100A & S185
             S-S100A, S185, WHMIS
           (more bundles coming soon)

              ____________________________________

"B"   No Formal Account Required
individuals or corporate

ideal for persons not having an email

some bundle packages for greater saving
              S-100A & WHMIS
              S-100A & S-185

we will invoice (may be some restrictions)
Option "A"  and Option "B" - SAME PRICING

---
DO NOT COPY - ALL contents - Copyright Protected
DRAM Ventures Inc. / www.firesafetraining.com
Note:  Our online S100A & S-185 courses are fully approved and accepted by the B.C. Government - (Wildfire Services Branch)  and WorkSafe B.C.   See our S-100A and S-185 Bundle packages for some $$ savings.

---
DO NOT COPY - ALL contents - Copyright Protected
DRAM Ventures Inc. / www.firesafetraining.com
DO NOT COPY - ALL contents - Copyright Protected
DRAM Ventures Inc. / www.firesafetraining.com
DO NOT COPY - ALL contents - Copyright Protected
DRAM Ventures Inc. / www.firesafetraining.com