DO NOT COPY - ALL contents - Copyright Protected
DRAM Ventures Inc. / www.firesafetraining.com
(Under Construction)
International Wildland & Urban Interface Fire Training Program
---
Doctus, AWARE INTERNATIONAL / 2010, 2011, 2012, 2013 (Sweden)
---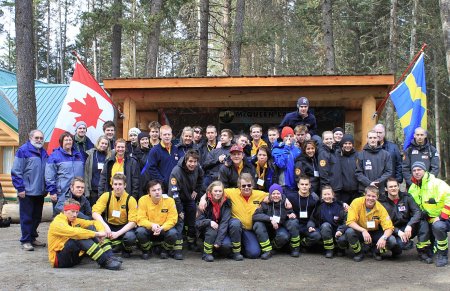 Swedish students and staff.

McQueen Lake Environmental Education Centre - Kamloops, B.C. Canada
---
DO NOT COPY - ALL contents - Copyright Protected
DRAM Ventures Inc. / www.firesafetraining.com
Our Swedish programs ranged from a few days to two weeks at McQueen Lake Centre - a semi-wilderness facility operated by the Kamloops School District #73.
---
---
DO NOT COPY - ALL contents - Copyright Protected
DRAM Ventures Inc. / www.firesafetraining.com