DO NOT COPY - ALL contents - Copyright Protected
DRAM Ventures Inc. / www.firesafetraining.com
Forest Worker Basic Safety Program
DO NOT COPY - ALL contents - Copyright Protected
DRAM Ventures Inc. / www.firesafetraining.com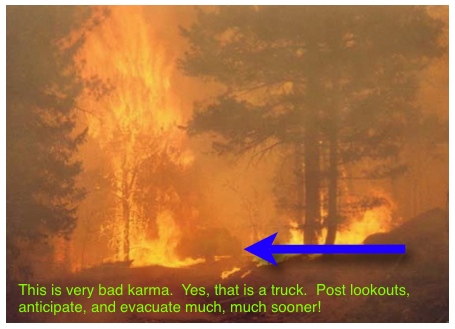 WHO IS THIS COURSE DIRECTED AT?
This short online course has been developed to assist the forest companies to implement a Forest Worker Safety Program.
It is also focused toward the individual forest worker; be they treeplanters or other NON forest fire fighting crew persons.
This course is NOT a substitute for the S-100 Fire Suppression or the S-100A Annual Safety Review Courses.
It must be clear that this Basic Forest Worker Safety (includes Tree Planters) Course is intended for individuals who worker in the forest and who are NOT hired to engage in wildland firefighting (or lighting) activities.
There will be a short quiz at the end of the course and the participant will immediately receive a "letter of successful completion" as soon as they complete and submit the online registration.
DO NOT COPY - ALL contents - Copyright Protected
DRAM Ventures Inc. / www.firesafetraining.com
LEARNING OBJECTIVES AND OUTCOMES
Upon completion of the course the individual will be aware of; and how how to act and respond to a wide variety of circumstances which may arise while they are at the work site or in a camp situation, located in the forest.
The worker will obtain an understanding and technical knowledge of:
The Job of Treeplanting
Basic planting techniques
Personal Gear & Safety
Communications
The Work Site
Become more aware of their surroundings
How and what to do in an emergency
Wildland Fire (Report & Evacuate)
Be able to identify dangerous topography relating to fire behaviour
Be able to identify safe locations called "safe zones"
Know how to report a forest fire
Understand the Fire Triangle
Learn how to extinguish a "campfire" size fire
Basic fire tool usage - Shovels & Pulaskis
Basic use of water if available
Know what to do in the event of a forest fire being spotted
Know how to board a helicopter in the event of an evacuation
Know what to do if they are near an Air Tanker Drop Zone
Back Road Driving
Know how to safely drive on forest back roads
Know what safety equipment should be in and on each vehicle
Vehicle safety check
Recognize when their driver is NOT driving safely and how to respond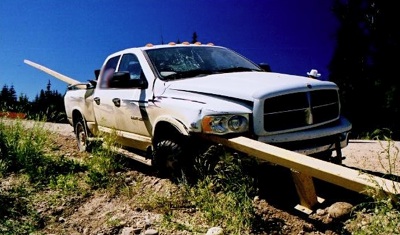 The Camp
Know what to behave and be safe in a camp situation
Know how, when, and where, to evacuate their work site
Animal Awareness
Bears
Cougar
Moose
Rattlesnakes
Woodticks
Mice - Hantavirus