OUR ONLINE COURSES
S-100A Annual Safety Refresher Course - $25.00
WHMIS Safety Course - $25.00
Combine the S-100A and WHMIS for a great deal of only - $35.00
DO NOT COPY - ALL contents - Copyright Protected
DRAM Ventures Inc. / www.firesafetraining.com
WELCOME TO
DO NOT COPY - ALL contents - Copyright Protected
DRAM Ventures Inc. / www.firesafetraining.com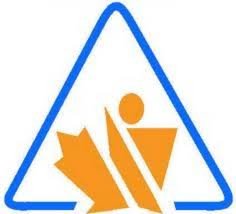 W.H.M.I.S.
Workplace Hazardous Materials Information System
(This online WHMIS course is NOT currently designed for laboratory workers)
DO NOT COPY - ALL contents - Copyright Protected
DRAM Ventures Inc. / www.firesafetraining.com
---
What is W.H.M.I.S.?
WHMIS, or Workplace Hazardous Materials Information System is a Federally created and legislated workplace safety system intended to be used NATION WIDE. WHMIS was formally created in October of 1988 and recognizes the workers' right to know what type of HAZARDOUS MATERIALS they may be exposed to on the work site. WHMIS goes further in that this course is designed to educate the worker (employee) and the employer in how to recognize and be safe working with or near HAZARDOUS MATERIALS with the focus of keeping the worker safe at all times.
WHMIS also recognizes there may be "secret ingredients" in various substances and there is a balance within the program to also protect the manufacturer. ("Trade Secrets Act)"
---
HAZARDOUS MATERIALS
Hazardous materials are explained as "controlled products" in the legislation.
These are materials that could result in personal injury, death, or other losses (including asset and structure losses);
Below are just a few examples;
substance in eye
chemical on exposed skin
inhaling toxic fumes
exposure to cancer causing agents
fire
explosions
Of Special Note:
IDHL - "Immediately Dangerous to Life and Health
This is an atmosphere where the concentration of oxygen or flammable or toxic air contaminants would cause a person without respiratory protection to be fatally injured or would cause irreversible and incapacitation effects on that person's health."
---
WHMIS ELEMENTS
LABELS
MATERIAL SAFETY DATA SHEET (MSDS)
WORKER EDUCATION & TRAINING
---
KEY WHMIS PARTICIPANTS
SUPPLIER - Company supplying the HAZARDOUS MATERIAL must provide proper labels and the MSDSs
EMPLOYER - Must make the WHMIS information easily available in the workplace; provide proper labelling; provide proper education & provide proper safety equipment
WORKER - Required to learn and understand the WHMIS information and follow the safe work procedures accordingly

---

If you do not see our FireSafeTraining Logo below, click here to continue.

---