DO NOT COPY - ALL contents - Copyright Protected
DRAM Ventures Inc. / www.firesafetraining.com
Welcome To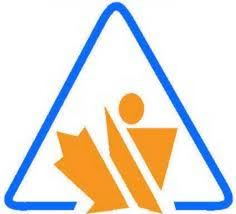 2015 WHMIS / GHS
(Workplace Hazardous Materials Information System)

Education Component
(This online WHMIS course is currently NOT designed for laboratory workers)
Purple Text or Text within a box with a purple border indicates information regarding WHMIS 2015 and GHS
---
Table of Contents
1. 2015 WHMIS / GHS Overview
2. 2015 WHMIS Classification
3. 2015 WHMIS Labels
4. 2015 WHMIS / GHS SDS (Safety Data Sheet)
5. 2015 WHMIS / GHS Summary & Quiz
---
You may Fast-Track To WHMIS Quiz 

---
DO NOT COPY - ALL contents - Copyright Protected
DRAM Ventures Inc. / www.firesafetraining.com
WELCOME TO OUR UPDATED
2015 WHMIS / GHS PROGRAM
No, your employer is not being ridiculous to require that you complete this EDUCATION portion of the 2015 WHMIS program.  
They want you to stay safe and well

It is required by law -

over which they have no control

Often the companies they contract out to, will also require 

everyone

 to have current and recent WHMIS education

(this online course or other similar "classroom" courses)

and training

(your employer / safety officer will train you in the workplace)
We clearly recognize this course may be the "driest" course you have ever had to complete.  We also recognize that "dry" as it may be, the information within this course could very well make the difference between you (or a fellow worker) from going home safe and well at the end of your shift - or possibly never going home again!  
It is also possible that if you do not learn about the proper and safe way to handle various "Controlled" Hazardous Materials in your workplace - you could "bring" some very dangerous and hazardous substance back home to your family.  

We encourage you to "tough it out" and go through ALL the course material.  
Please see below the Canadian Time-Line for the transition period. 
---
Possibly - to simplify - think of WHMIS as a communication system.  A system to communicate with Suppliers, Employers and Workers, to advise everyone what hazardous material they may be working with.
---
December 1, 2018 
This is a key date.  ALL "CONTROLLED HAZARDOUS MATERIAL" WERE by classified and labeled with the "new" WHMIS 2015
Therefore - ALL WORKERS NOW MUST BE EDUCATED AND TRAINED IN THE updated 2015 WHMIS / GHS PROGRAM
---
PRACTICE QUESTIONS
Throughout our courses you will see "text boxes" similar to this one, with one or more PRACTICE QUESTIONS.  We recommend you complete these PRACTICE QUESTIONS.  These are "tools" to help you become more familiar with the course material and to complete the course more successfully.
After you "Submit Answer"  each Practice Question - just click on the blue "OK" button to proceed.
(THERE ARE NO INTENDED "TRICK" QUESTIONS)
---
DO NOT COPY - ALL contents - Copyright Protected
DRAM Ventures Inc. / www.firesafetraining.com
LEGISLATION
        Health Canada administers the
               "HAZARDOUS PRODUCTS ACT" (HPA) 
leads to;
             Hazardous Products Regulation (HPR)
            WHMIS is within this jurisdiction.
What is W.H.M.I.S.?  (1988 and 2015/GHS)
WHMIS, or Workplace Hazardous Materials Information System is a Federally created and legislated workplace safety system intended to be used NATION WIDE. WHMIS was formally created in October of 1988 (WHMIS 2015 in February, 2015) and recognizes the workers' right to know what type of HAZARDOUS MATERIALS they may be exposed to on the work site. WHMIS goes further in that this course is designed to educate the worker (employee) and the employer in how to recognize and be safe working with or near HAZARDOUS MATERIALS with the focus of keeping the worker safe at all times.
WHMIS also recognizes there may be "secret ingredients" in various substances and there is a balance within the program to also protect the manufacturer. ("Trade Secrets Act)"
---
What is G.H.S.?  (Global Harmonized System)
G.H.S. is an International hazard identification and rating system.  ( ... again, think of it as an International communication system designed to standardize hazardous material classification and labeling.
Canada has adopted and integrated portions of G.H.S. into the new, updated, 2015 WHMIS.
G.H.S. does not replace WHMIS 2015.
DO NOT COPY - ALL contents - Copyright Protected
DRAM Ventures Inc. / www.firesafetraining.com
---
WHMIS 2015 has some changes;
new hazard classes and classification rules

new - and more - hazard pictograms

new supplier label requirements

new Safety Data Sheet (SDS) format
---
HAZARDOUS MATERIALS
Hazardous materials are explained as "controlled products" in the legislation.
These are materials that could result in personal injury, death, or other losses (including asset and structure losses);
Below are just a few examples;
substance in eye
chemical on exposed skin
inhaling toxic fumes
exposure to cancer causing agents
fire
explosions
Of Special Note:
IDHL - "Immediately Dangerous to Health and Life
This is an atmosphere where the concentration of oxygen or flammable or toxic air contaminants would cause a person without respiratory protection to be fatally injured or would cause irreversible and incapacitation effects on that person's health."
---
WHMIS ELEMENTS
Note
EDUCATION - is this online course or it may be a course delivered in your workplace. It is the "reading and paperwork" portion of WHMIS.
TRAINING - is the "hands on" or "where the boots hit the ground" part of WHMIS. Every worker in any workplace must be trained in what specific "Controlled Products" are onsite. The workers must be shown where all the PPE ("personal protective (safety) equipment") as well as other specialized safety gear, is kept, and how the worker can quickly and easily access the S.D.S. material. TRAINING can only take place in your workplace.
It is the EMPLOYER'S responsibility to ensure all workers are familiar with all aspects of WHMIS. It is the WORKERS' responsibility to learn, understand and implement all the WHMIS knowledge they have learned.
---
KEY WHMIS PARTICIPANTS
SUPPLIER - Company supplying the HAZARDOUS MATERIAL must provide proper labels and the MSDSs
EMPLOYER - Must make the WHMIS information easily available in the workplace; provide proper labelling; provide proper education & provide proper safety equipment
WORKER - Required to learn and understand the WHMIS information and follow the safe work procedures accordingly
---
HPA is a jurisdiction of Health Canada and stands for;


G.H.S. replaces 2015 WHMIS. (True or False)

The three main elements of WHMIS are


Labels
Safety Data Sheet
Worker Education & Training
(True or False)

The three KEY PARTICIPANTS of WHMIS are


Supplier
Employer
Worker
(True or False)
---
DO NOT COPY - ALL contents - Copyright Protected
DRAM Ventures Inc. / www.firesafetraining.com